Gastric Sleeve Surgery Los Angeles
The sleeve gastrectomy, commonly known as gastric sleeve surgery, has grown in popularity among patients looking for rapid weight loss in a simple treatment without ongoing care and a high risk of complications associated with a lap band.
Gastric Sleeve Surgery History
Nearly all big insurance companies followed suit over the next two years. According to anticipated growth rates from BOLD/MBSAQIP, gastric sleeve surgery grew at the quickest rate among bariatric surgery procedures from 2010 to 2018.
Getting insurance companies to authorize new medical treatments is exceedingly challenging. Why did they agree to the gastric sleeve procedure? According to the statistics, there was a significant decrease in weight loss and a rare chance of complications. 
Any surgery has a higher risk for extremely obese patients (those with a BMI > 45). Additionally, the risk increases with the length of anesthesia. The gastric bypass surgery normally takes about 2 hours. The average of a duodenal switch operation is often more than 4 hours. That is a long period to put patients to sleep.
Surgeons began to divide the process into two steps. The first step is to make the stomach smaller. The surgeon will perform the second step a year later after the patient has shed some weight. To decrease calorie absorption, the second part of the treatment would include bypassing a portion of the intestines.
---
Patient Perspective after the surgery
Most patients liked the procedure. Patients found they weren't hungry after surgery. Some patients needed to be reminded to eat since they don't feel hungry. Studies revealed that the patient has gastric sleeve had lower levels of the hormone ghrelin, which causes hunger. It is considered that a large portion of the ghrelin hormone is produced in the stomach area cut during the surgery. Patients with gastric bypass reported less hunger, whereas those with gastric sleeves reported even more noticeable results.
---
Patients' Potential Benefit: the advantages of gastric sleeve surgery are as follows.
Patients may have a lower appetite.

Part of the stomach responsible for producing the hunger-inducing hormone ghrelin is removed.

Most patients have reduced the feeling of hunger, but not all.

Shorter recovery period than gastric bypass.

Without rerouting the intestines.

No dumping syndrome.

Dumping syndrome is extremely uncomfortable even though it can help to reinforce healthy eating practices.

Because the intestines are untouched, the pylorus is unharmed so sugars have time to break down.

No modifications are required. The Lap Band required lots of doctor visits.

Nothing foreign remains inside the body. Your upper stomach will have a silicone band with a lap band surgery.

Weight loss for 18 months after the surgery. Weight loss after a gastric bypass happens quickly, the first year is when weight loss happens the most. For the Lap Band to be successful, significant lifestyle changes are required. In most cases, weight loss takes place over the first three years.
---
The reason why doctors prefer a sleeve gastroplasty versus lap bands
Your surgeon may recommend a bypass or gastric sleeve over Lap Bands. Surgeons are interested in your success. The majority of surgeons are concerned about the patient's health. They are aware of your potential as a source of referrals, nevertheless. You will succeed in the future.
Your surgeon has likely seen patients who lose little to no weight from a Lap Band surgery if they have a good amount of experience performing bariatric surgery.
This is not saying that the lap band isn't working. It simply implies that certain patients are not able to make the necessary commitment and change their lifestyle which includes three small meals per day, high protein, regular exercise, a limited carbs diet, etc.
With gastric sleeve surgery or gastric bypass surgery, there is a much lower chance of failing to lose weight. Of course, it's up to the patient to keep up with the weight loss journey. It might be challenging for a surgeon to determine patients who are genuinely committed to incorporating exercise and nutrient-dense meals into their diets.
---
Surgery Day
What to expect on the surgery day? Expect to feel anxious and worried, but know that everything will be okay. Once again, gastric sleeve surgery is a very direct treatment with a low risk of complications. When severe complications arise, they typically do within the first couple of days following surgery. Rest assured during your operation. A morning appointment is common for the surgery. However, the schedules vary depending on the surgeon and the facility.
Before surgery, you will have to follow your two-week pre-op diet. Nurses will tell you what to prepare. The night before, you won't be able to eat anything after midnight. Many surgeries are postponed or canceled because patients are not carefully following the regulations before gastric sleeve surgery. Additionally, pulmonary aspiration can occur if you vomit during the surgery. When this happens, your stomach's contents may regurgitate and clog your airways. Aspiration pneumonia or death may result from this.
You'll check in for pre-op and meet your anesthesiologist and nurse. After taking off any jewelry, watches, etc., you will change into your hospital gown. After that, you'll obtain an IV and sign the necessary consent. They will provide medication to help you relax. The nurse who will accompany you to the operating room (OR) will meet you and transport you back there. After that, you'll be instructed to count backward while breathing through a face mask.
Your family will be welcomed inside the recovery room shortly after you are awake. Once you've been given the all-clear, you'll be taken up to your room. Nurses will typically ask you to stand up and walk around within the first five hours after the surgery. This reduces the likelihood of blood clots and lessens some of the shoulder pain caused by CO2 left in your stomach after surgery.
---
Recovery
For some people, recovering after gastric sleeve surgery is difficult. Everybody has a different way of dealing with pain. For various people, different painkillers work better than others.
Many sleeve operations include one or two days in the hospital for recovery, while some are outpatient (you can go home the same day). While some doctors will let you go the day following surgery, others will want you to stay for three days.
You must obey the doctor's instructions at all times. Here are some general recommendations for post-hospital release. Your discharge instructions or post-op manual should include additional detailed instructions for you.
1. Stay hydrated
It's common to get dehydrated since, during the first week of the surgery, patients are not getting any water from food. Make sure to consume enough water.
2. Bowel movements
Constipation is typically the first week after surgery. Your painkillers may make you even more constipated. However, if you experience any problems, contact your doctors right away.
3. Medications
Take your painkillers when you need them. To lessen the acidity in your stomach, doctors will prescribe you Protonix which relieves heartburn and could ease pressure on your healing.
Unless your surgeon specifies otherwise, you can resume taking your medication. 
4. Everyday activity
Get your steps in. Walking improves recovery and sets you on the path to regular exercise. Do not lift weights unless you have a doctor's permission. Your stitches and torso may experience unnecessary pressure as a result.
After surgery, you'll have weakness and fatigue for around a month. Reduced calorie consumption is the main reason. It takes time for your body to adjust. Avoid taking a bath or sitting submerging in a hot tub for the first three weeks after surgery. Showering is usually acceptable.
5. Returning to work
Depending on how physically demanding your job requires, you can return in two to four weeks. Most people come back at full strength within 4 to 6 weeks.
---
If you have any questions about Gastric Sleeve Surgery or you'd like to know more about Gastric Sleeve Surgery, please contact Weight Loss Los Angeles at (213) 358-2323 or schedule an appointment. Our professional medical professionals will assist with your needs. View Our Success Story!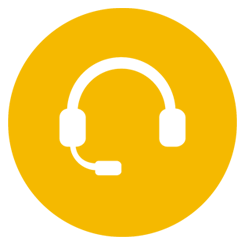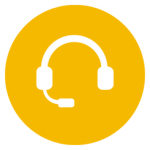 Ask Us A Question
Here at WLLA, we are prepared to assist you on your journey health and beauty. Take the first step in living your life with confidence by contacting us and scheduling an appointment. By the end of your appointment you will gain a treatment plan customly made for you. Begin your journey by calling us today.
CONTACT US TODAY!
Submit your information below and speak with a representative.