ORBERA – GASTRIC BALLOON

CONTACT US TODAY!
Submit your information below and speak with a representative.
CONTACT US TODAY!
Submit your information below and speak with a representative.
Orbera – Gastric Balloon
The bariatric procedure that doesn't require making surgical incisions.

What is Orbera?
Weight Loss Los Angeles is here to guide you toward the weight loss option that best suits your needs. One of the many options we offer is a nonsurgical device, called Orbera, which is put inside of the stomach through the esophagus. This is a year-long program catered to your weight loss journey. At the center of this program is an inflatable device called a gastric balloon that is made of biocompatible materials (silicone) to reduce decomposition in the stomach and eliminate the possible release of toxic compounds. This procedure is approved by the FDA as a safe bariatric operation. This balloon is inflated inside the stomach, reducing the patient's appetite by limiting the amount of food held by the stomach. This isn't a permanent procedure. The gastric balloon remains inside of the stomach for 6 months. Throughout this period, physicians at WLLA monitor your diet and nutrition for promising results even after the balloon has been removed.

Do You Need A Gastric Balloon?
This procedure was designed to reduce the amount of invasiveness on the rest of the body during a bariatric operation. The weight loss journey is different for everyone and can be a challenging process. If you're having trouble reaching your weight goal by exercising and dieting alone, this may be an option for you. There are also circumstances where blood pressure that is either too high or too low prevents patients from being able to have surgical operations. One of the first things that's considered is your existing weight. If you have a BMI over 30, then the gastric balloon may be suggested as one of many weight-loss options. In order for this option to result in the best outcome, you must be dedicated to taking on a healthy lifestyle.
There are a few instances in which the gastric balloon may not be the best option for you.
If you have IBS or another form of gastrointestinal inflammation

If you have a history of blood clotting or intestinal bleeding

If you have had some other form of bariatric surgery in the past

If you are or may become pregnant 

If you have a hernia, stomach ulcer, or some form of a tumor or cancer
WLLA doesn't stop your weight loss process at the installation of this inflatable device. Because our physicians care, we guide you through the process of a healthy lifestyle by encouraging and teaching healthier eating habits. We have physical therapy experts who can lead you into exercise techniques that'll best supplement your weight loss procedure. Our practice operates with your best interest at heart. If you are experiencing the effects that come from being overweight and cannot endure surgical alternatives, we will ensure that your weight loss journey is effective through nonsurgical means. 
The Gastric Balloon Procedure
When it comes to preparation, your doctor will outline specific details that involve your diet prior to the procedure as well as medications you should or shouldn't take leading up to the operation. This procedure is relatively quick, only taking about 30 minutes to complete. It is done through endoscopy which is the process of inserting an endoscope into the esophagus to observe the digestive tract or insert something inside of an organ. For this procedure, the patient must be sedated, so anesthesia or some other form of sedation will be administered. The surgeon places the device inside of the stomach and it is filled with a saline solution until it reaches a size a little larger than a baseball. The removal of the balloon is a similar process involving sedation and the endoscope.

Benefits of Orbera
This procedure creates an opportunity for people. There aren't any surgical incisions into the body and it isn't a permanent option like a Gastric Sleeve is. This is a habit altering device. By reducing your appetite for 6 months to a year, your brain becomes accustomed to the amount of food you're eating. What occurs in your brain translates to physical and bodily functions. When the balloon is removed, you will maintain a similar diet practice, only eating the amount of food you were used to when the balloon was still inside of you. To increase the success of the balloon, WLLA will monitor your eating and exercise habits.
Side Effects of a Gastric Balloon
This inflatable silicone device designed for weight loss may be something that your body needs to adjust to. Some of the common side effects include:
Nausea
Diarrhea
Stomach cramps
Vomiting
Heartburn
Acid Reflux
Your physician will prescribe medicine to help with any post-procedure pain. These side effects are common and don't point to any complications, so when they show up, alert your doctor and you will be advised on what steps to take moving forward.
There are a few indicators of complications that can be more serious than others. Though a rare occurrence, there is a possibility that the balloon can deflate while in the stomach. Along with the saline is a blue dye so you can tell if the balloon has started leaking. If you notice that your urine is either blue or green, seek medical attention immediately. Though less than a 1% chance, there is a possibility that the balloon can damage the walls of the stomach, creating stomach ulcers, a hole in the stomach or an obstruction.

CALCULATE YOUR BMI
BMI is a measurement of your body fat based on your height and weight. Knowing your BMI can help you understand whether you fall into the categories of Overweight or Obese.
CONTACT US TO SPEAK DIRECTLY WITH A REPRESENTATIVE.
BMI CALCULATOR CHART
| BMI | WEIGHT STATUS |
| --- | --- |
| Below 18.5 | Underweight |
| 18.5 – 24.9 | Normal |
| 25.0 – 29.9 | Overweight |
| 30.0 and Above | Obese |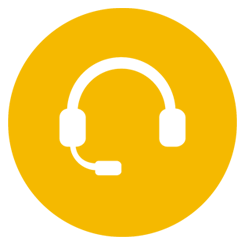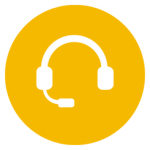 Ask Us A Question
Here at WLLA, we are prepared to assist you on your journey health and beauty. Take the first step in living your life with confidence by contacting us and scheduling an appointment. By the end of your appointment you will gain a treatment plan customly made for you. Begin your journey by calling us today.
CONTACT US TODAY!
Submit your information below and speak with a representative.