What are the reasons to choose weight loss clinic Los Angeles?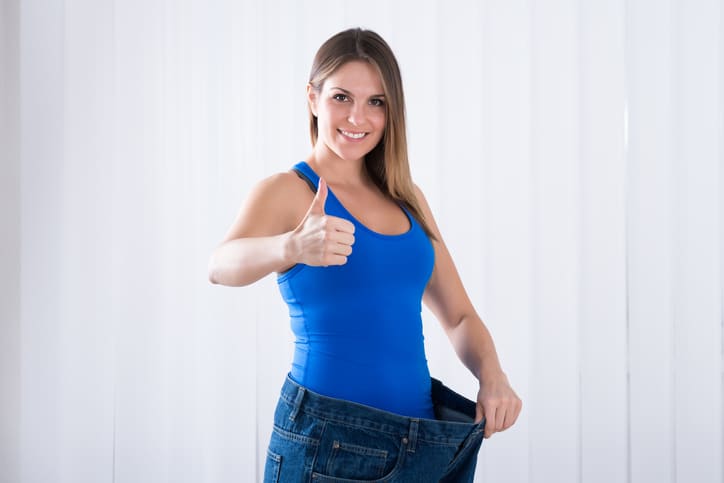 Weight loss clinic Los Angeles is helping individuals with medical history or weight loss goals in achieving the desirable body shape. Obviously you are well aware of how being overweight or obese can hamper your self confidence. It will also have a major impact on your medical situation. Furthermore having the right body mass index will make you more appreciative of your body. Clearly, there is no love bigger than self love, which comes when you have the right body shape which you love.
Being aware of the reasons to lose weight is just the motivation. But knowing how to lose weight in an effective manner requires professional help. At Weight Loss Los Angeles, we are well aware that each individual is different. So are their needs to lose weight and the methods that can help them. 
We offer weight loss programs that are designed as per your requirements. Depending on your medical history and your body mass index, our experts recommend different methods to lose weight. We understand that diet, exercise and medical assistance together is important to achieve weight loss goals. So the Weight Loss Los Angeles provides medical diet plans, procedures like gastrectomy, lap band surgery, gastric sleeve, etc to the clients. Our aim is to be your guide whenever you want any knowledge about healthy weight loss.
Benefits of working with medical weight loss clinics:
Now that you know how Weight Loss Los Angeles can help you in achieving your goals, you should also the many reasons to visit us. Following are the main benefits that you get when you visit the medical weight loss clinic:
Help in making weight loss experience pleasant


Weight loss journey requires you to stick to your diet plan. It also needs you to make changes in your lifestyle in terms of sleep cycle, exercise routine, and outings. All these changes together can make you feel that the effort to loss weight is not worth it. In order to achieve your goal and to feel that the weight loss journey is rather pleasant you need the help of professionals. They understand your schedule and lifestyle, accordingly they help in creating your weight loss program.
Proper consideration to an individual before prescribing treatment


Weight gain can be due to improper lifestyle, stress, or medical condition. It is important to understand the cause, the body type and the necessary method that will suit an individual. The medical weight loss clinics make a conscious effort to deeply study the individual. As per the understanding of individual's medical background the experts here prescribe the best treatment.
Complete medical screening before administering treatment


Being overweight or obese causes several health issues like diabetes, hypertension, heart problems, thyroid and so many more similar conditions. Just checking the digits on the weighing scale and coming up with a weight loss program is not the right way. You need to undergo complete medical screening before administering treatment for weight loss. The Weight Loss Los Angeles understands how important is your medical histroy in the weight loss journey. So we ensure to conduct proper tests and then begin with the weight loss program.
You will get the best treatments


The most effective way to loss weight is to find solutions by making minor lifestyle changes. You need to follow diet plans that fit well with your routines. A drastic change in diet is never sustainable in the long run. So the medical weight loss clinics come up with exercise routines and diet plans that suit your body type.
Help in maintaining consistency


When you are starting the journey of losing weight, there will be several moments of demotivation. Also your work schedule or your personal commitments will cause hurdles in your weight loss programs. But consistency is essential in order to lose weight. This consistency comes with professional guidance and care. The medical weight loss clinics know how to keep the clients motivated in the right direction.
Reduction in risk of health problems


It is common knowledge that obesity brings alone several health issues. Just by achieving the right body mass index you can be at a lower risk of getting these health problems. Conditions like arthritis, high blood pressure, stroke, etc can be at a bay if your start your weight loss journey early.
Ensure your prescribed treatment meets your expectations


There exist several ways to loss weight but not each treatment will suit your body. If you are choosing the wrong treatment then you will not be able to meet your expectations. With medical weight loss clinics you get guidance from experts that will suggest you the right treatment. In this manner you can be sure that your treatment will help in meeting your expectations.
Address emotional and psychological aspect of obesity


Being obese can take a toll on you both emotionally and psychologically. It hampers your self confidence, and sometimes even causes depression, anxiety, etc. Even during the journey of weight loss you will witness so many emotionally stressful situations. The medical weight loss clinics are aware of how to handle these situations in an effective manner.
Give your confidence a boost


Just when you start witnessing a change in your body appearance and on the weighing scale, it gives you a sense of achievement. When you feel good about yourself, it automatically reflects on your confidence levels. You will see a boost in your confidence when you start your medical weight loss journey.
Weight Loss Clinics in Los Angeles, CA
Contrary to the belief that medical weight loss clinics can negatively impact your health, this place is capable of transforming your life. You will not just achieve your weight loss goal but will also get the knowledge to maintain a similar lifestyle in the long run. The journey of losing weight can be overwhelming emotionally, psychologically and physically. You need someone apart from your friends and family to give the right motivation and knowledge. So make sure you schedule your visit to the Weight Loss Los Angeles at the earliest. Start with your weight loss journey with experts from the field.